One with nature
---

Endless greenery, peace, sound of birds singing, fresh air … Far from the city, noise, bustle and stress. You've probably already guessed what we are talking about. About camping in Slavonia, of course. 😊
Our favorite time of the year is here – summer and vacation. Whatever your plans are – to go to the Adriatic Sea, in the mountains, abroad… make sure to take a few days and come to Slavonia. You won't regret it, trust us.
Slavonia offers a handful of experiences. In the first place, of course, there is a famous traditional cuisine and premium wines, but Slavonia is much more than that. It is a place of special peace, relaxation, slower pace, joy. Traveling through Slavonia, at almost every step you'll have the opportunity to discover something interesting, trace of history, old ways of life, tradition.
The greatest resource of Slavonia is its nature. Fortunately (or unfortunately), there is not much industry here so nature is unpolluted, the air is clear, rivers and lakes are such that you can refreshed in them without any fear. And if you are lucky enough, you may catch a trout or carp.
Camping is one of the best way to experience the green and gold Slavonia. It allows you to escape from your daily routine and concerns, takes you away from technology, returns you to the nature and provides maximum relaxation.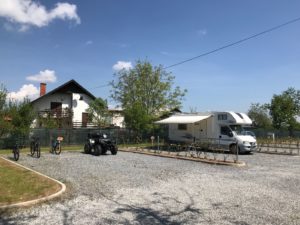 Our campsite is located right next to the farm that's over 700 000 square meters large on which you can enjoy numerous activities, such as strolling along educational trails, cycling, fishing, archery, paintball, football, or just visiting the farm and domestic animals.
The camp is fully equipped with everything you need (link to the description of the camp), it is close to our restaurant and pool, and if you want a bit of civilization, town of Požega is only 4 kilometers away and you are there in just a few minutes.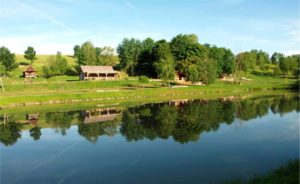 There are many destinations around us that are really worth visiting and that will delight all categories of tourists – wine lovers, hikers, history and art enthusiasts… And what we are talking about exactly you can read soon in our next post.
Until then – we are waiting for you in Zlatni Lug, the place for your perfect vacation!