A true delight for meat lovers – vineyard ćevap
---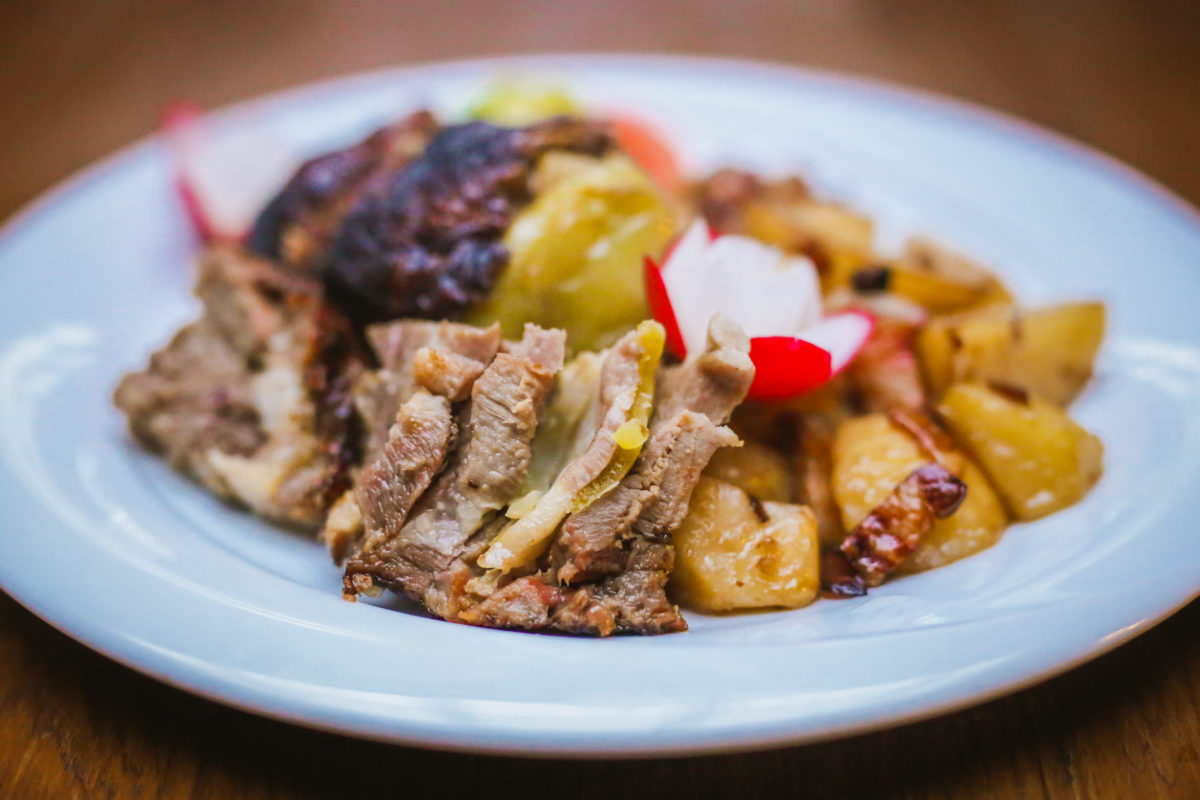 Achieving perfection is a long process, requires years of work, experience, learning from mistakes … That's why Slavonian traditional cuisine is exquisite gastronomic experience. Recipes that have been created for decades, kept for centuries, perfected to the last detail and passed on to the generations will surely please even the most demanding palate.
History of the Golden Valley is largely marked by years and years of Turkish occupation that inevitably left their mark. The Turkish culture is still present today in one old gastronomic specialty from Požega – the famous vineyard ćevap.
Don't let the name 'ćevap' fool you. The vineyard ćevap is more than a meter long, and it is made of the finest pieces of pork and beef skewered with added smoked bacon, onions and peppers in between the meat, all coated with pig hose. And the best part is – it is prepared for several hours at open fire which includes cozy enjoyment accompanied by glass of wine or beer by the bonfire.
During the 18th and 19th century, the vineyard ćevap was a very popular dish on all feasts and fairs in Slavonia, and up to today it was kept from oblivion by wine-growers from Požega who are celebrating all important saints and customs with this meal. "Museum in a pot", a project of the Museum of Požega, revives the authentic and somewhat forgotten traditional dishes from Požega and all of Slavonia, in order to preserve the history and create new gastro-tourism potential.
One of the stars on the menu of "Museum in a pot" is vineyard ćevap and the best destination where you can taste it is, of course, Zlatni Lug.
We are waiting for you at the most beautiful estate in the Golden Valley!
Bon appetit!